Light Up layout with Pink Pailsee Summer Lights
Izabella Szabó
18.9.2017 16:04:12
Hi Grisl! It's Iza here! I've brought to you a summer page again made from the Pink Paisley Summer Lights collection.
White textured paper is the base of the page in size 9x12. I love working on a white base, because colorful papers and embellishments fit very well to it. To the upper side of the layout I chose two patterned sheets of paper from the 6x6 size Pink Paislee Summer Lights paper, which I divided and cut sloping.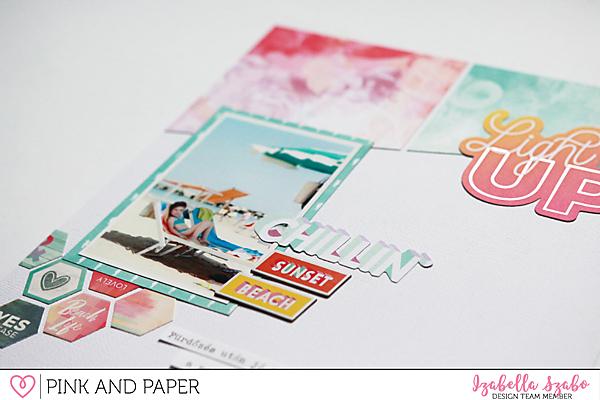 Under this block, on the left side I placed the photo, and I put a patterned background behind it. I filled the space under the photo with Pink Paislee Summer Lights 6x12 Stickers.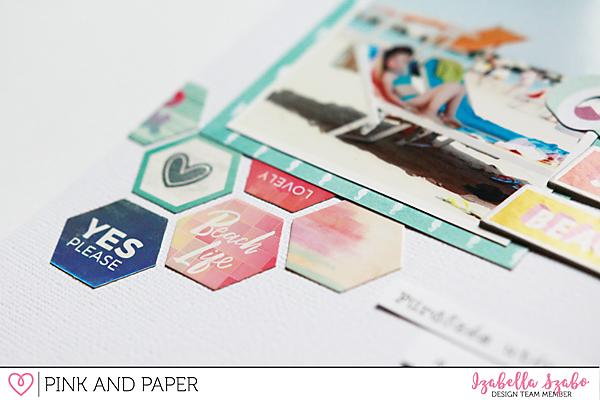 As a title I chose the "Light it up" expression from the Pink Paislee Summer Lights Die Cut pack.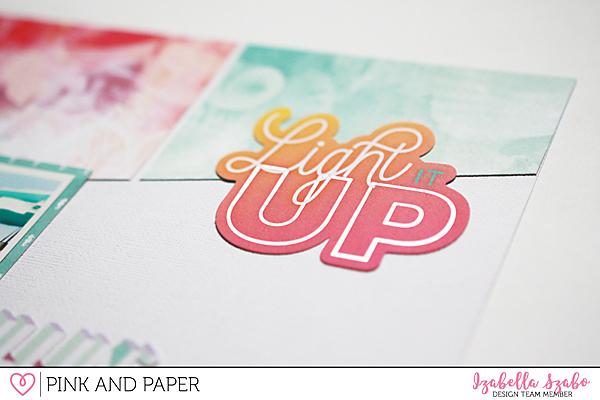 I typed the journaling on a white cardstock with a typewriter and then I cut it and glued to the page. Finally I embellished a bit more with Pink Paislee Summer Lights chipboards.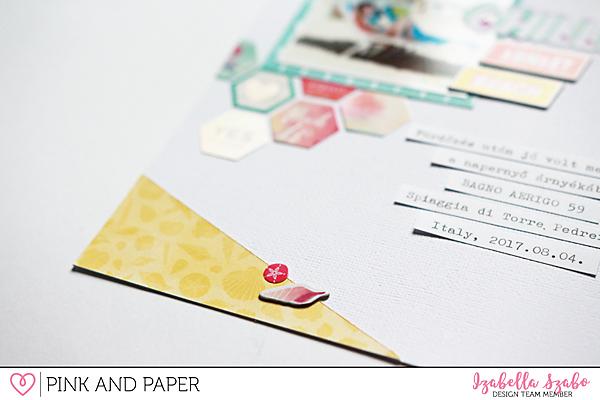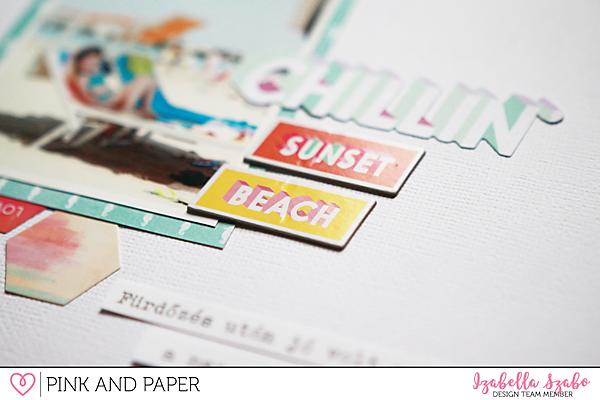 Thank you for stopping by! See you soon. Iza