Bohemian Dream Scrapbook Layout
Flora Farkas
17.10.2017 12:47:24
In June we went to a professional photo session to let to take some photos of our 4 years old daughter. She really enjoyed it (to my relief! :-P ), she smiled for that one hour nonstop. We have been amazed by her willingness and cooperation, and of course her beauty. So we got what we went for: many many great shots! This one is also from that photoshoot – I just love this impish smile, the dimples on her cheek.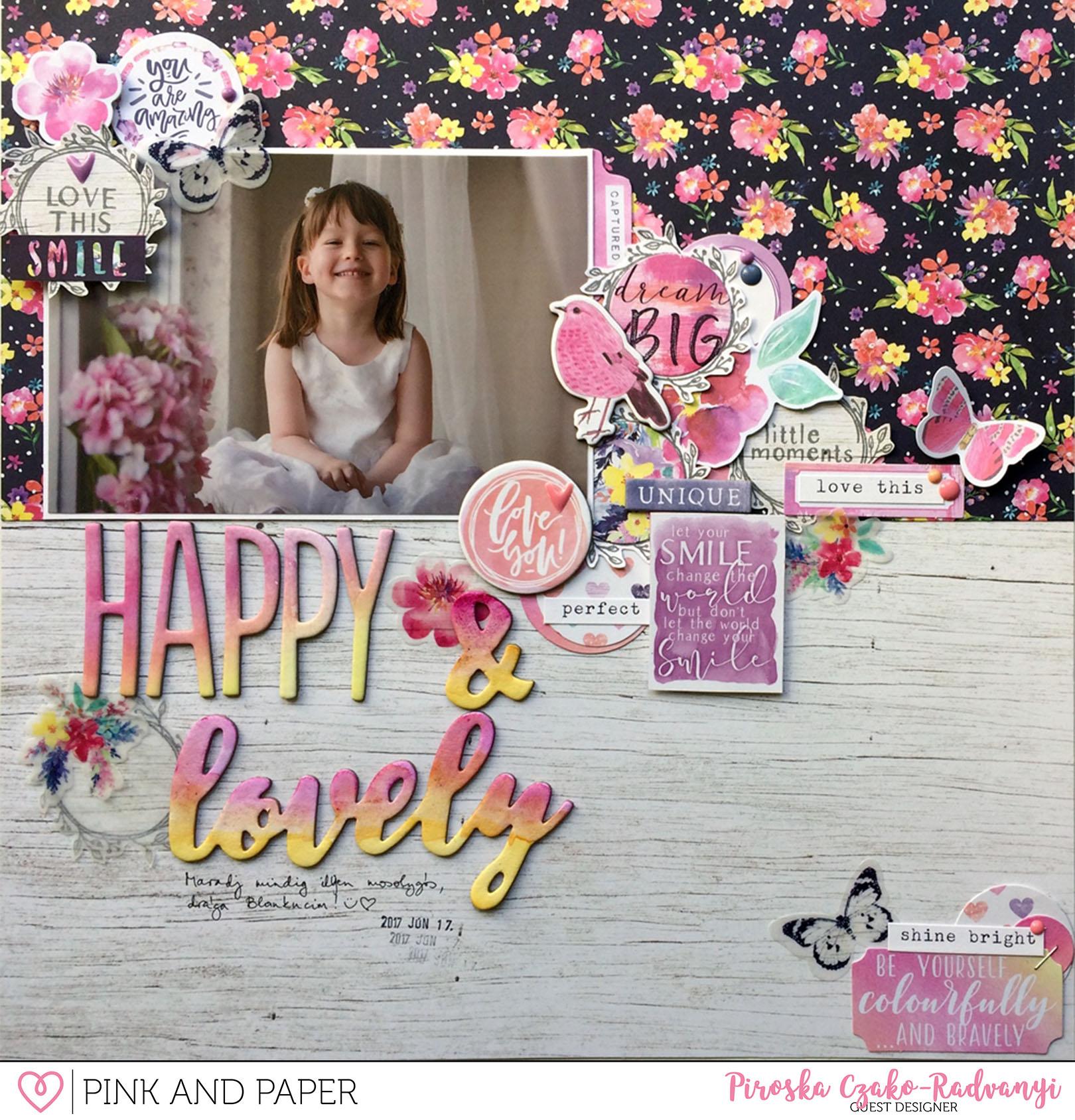 And I also loved that photo place, it was so romantic, soft and feminine. When I first so the new collection of Cocoa Vanilla Studio, I knew I am going to use Bohemian Dreams for scrapping some of these photos. The floral paper really fits the wreath on the photo. To smooth its business I cut it in half and added the wooden patterned paper to it.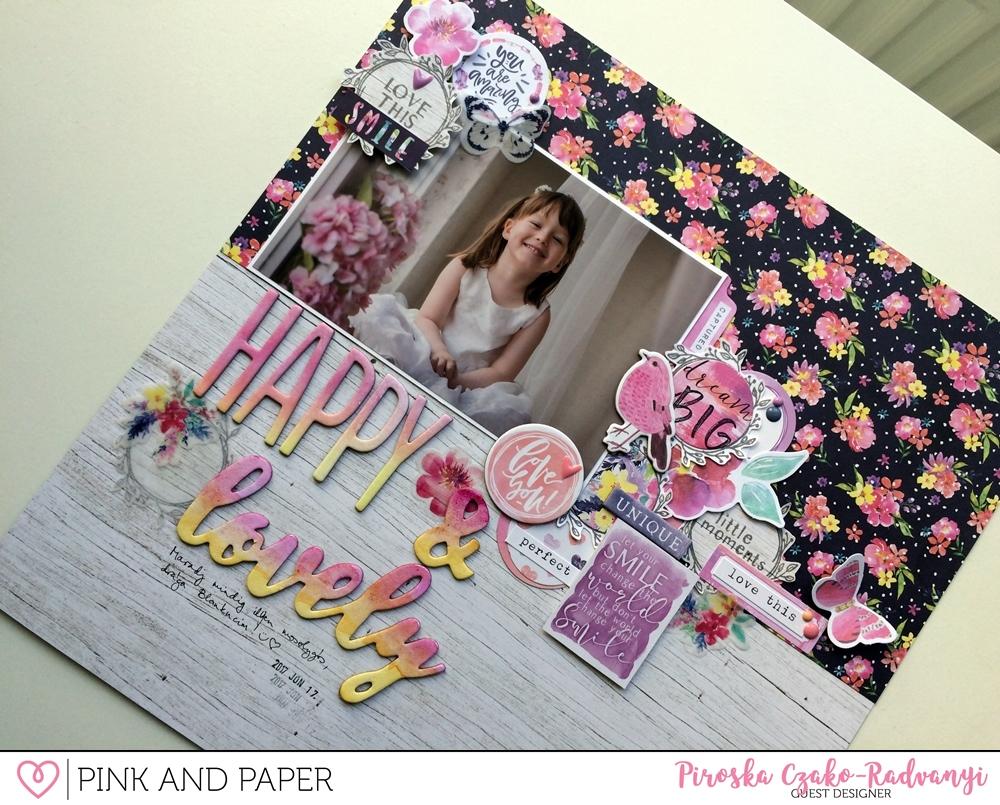 I am very happy that CVS has also released a stamp to this collection! I was inspired by the wreath stamp and the circle elements (chipboards and stickers) of the collection. My idea was to make some more circle embellishments, so I stamped some wreaths on white cardstock, on the wooden patterned paper and vellum, and I fussy-cut them. I also cut some different sized circles with my Sizzix from the 6"x6" patterned papers (Yes, there is also a 6" paper pad in this collection!). I added patterned paper/vellum flower bouquet to the wreaths or I stamped in the middle of it. I have rearranged my embellishments several times but finally I found the perfect position for them.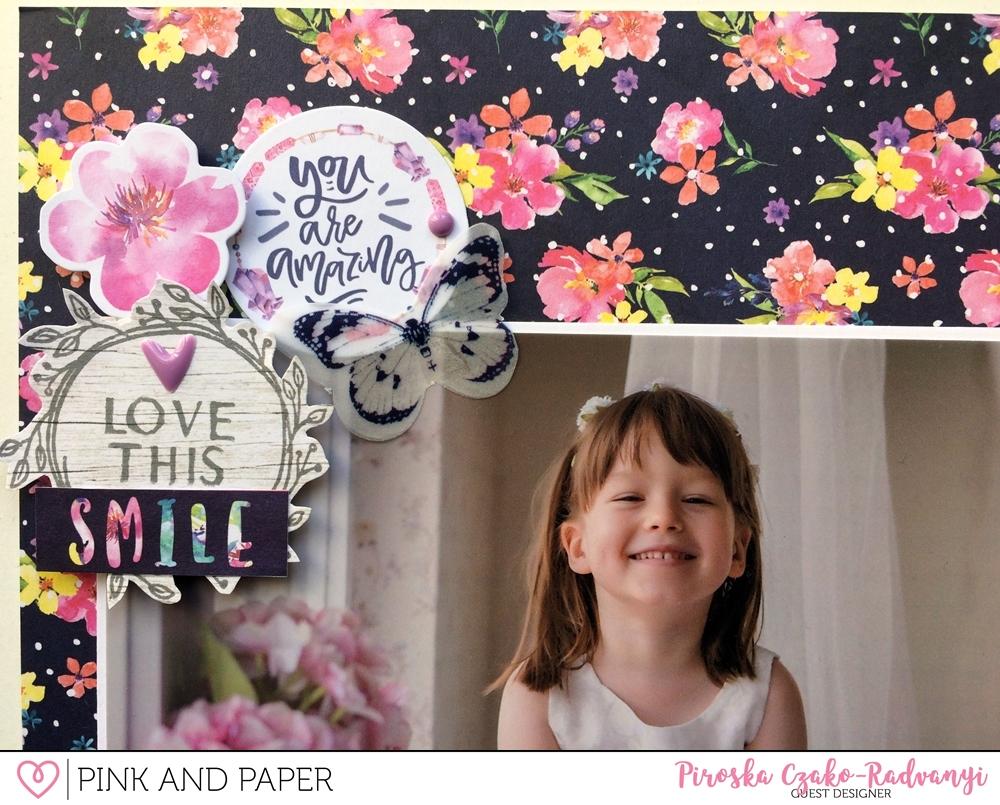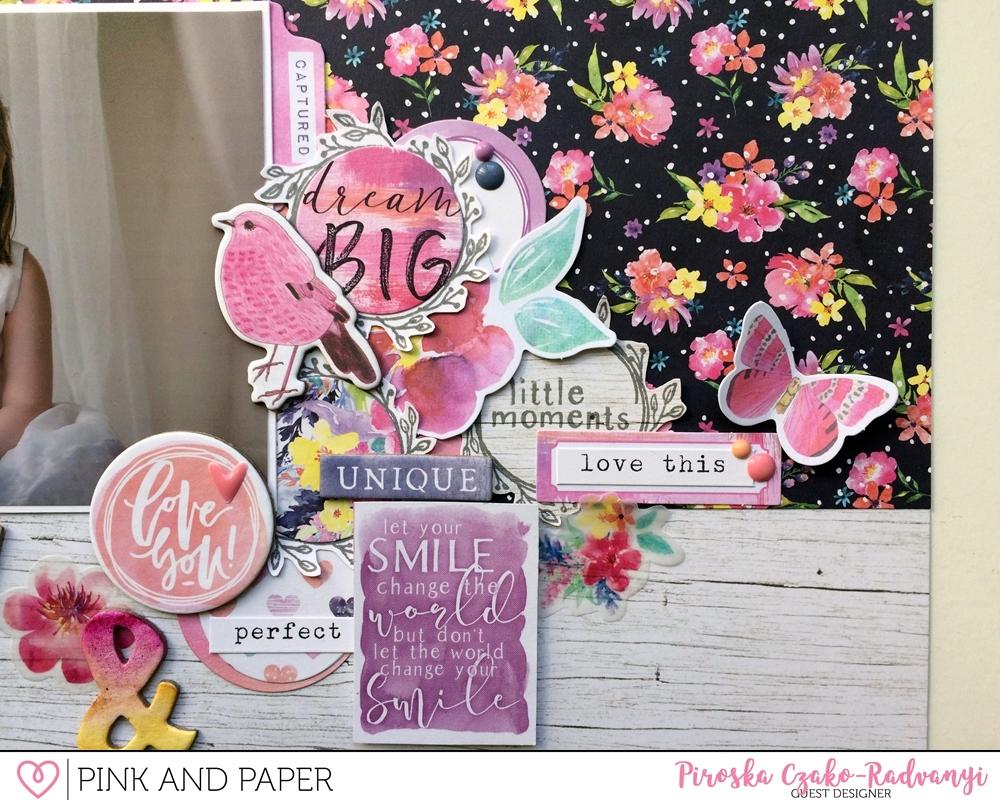 To my title I used the "HAPPY" chipboard and "& lovely" from the white chipboard titles. White didn't really pop out from the wooden patterned paper so I decided to paint them with Prima Tropical Watercolors. I really love how they turned out. Finally I added some phrase stickers, vellum cut outs and enamel dots.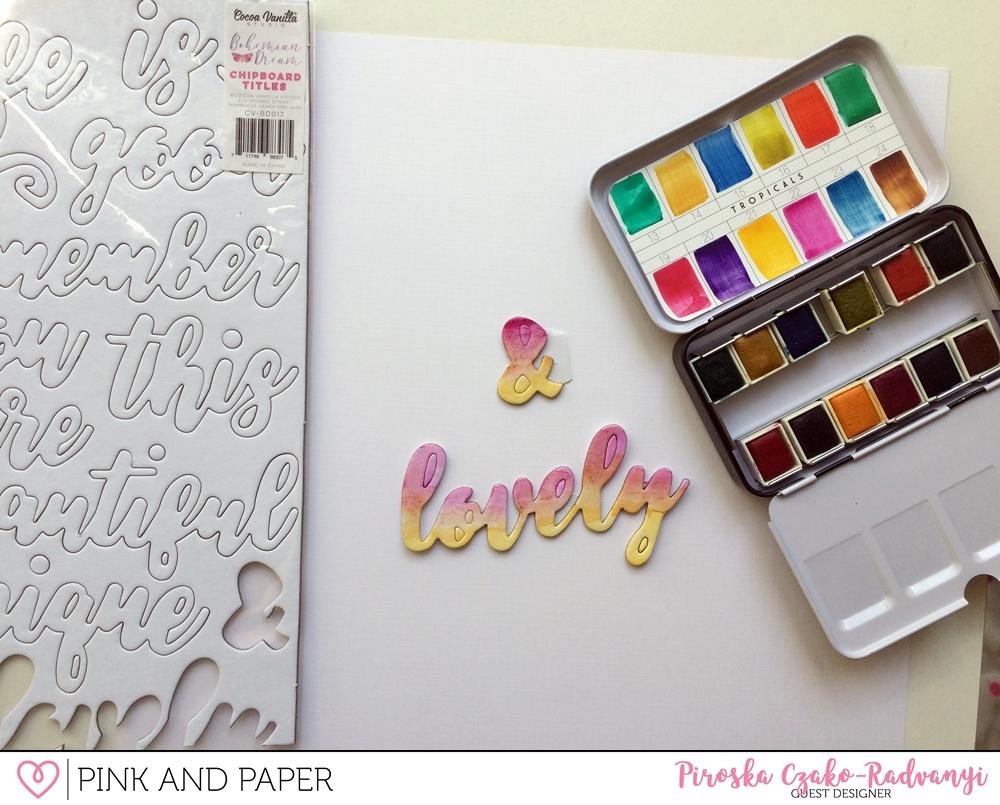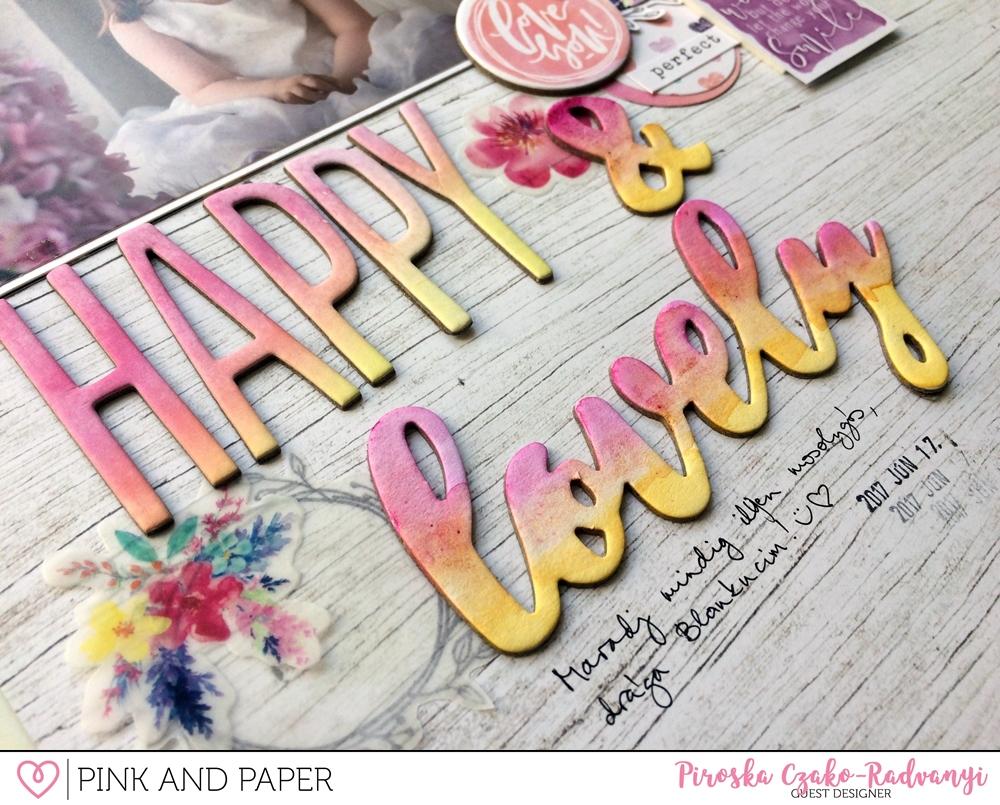 Thanks for stopping by today! Piroska
Don't forget the follow Piroska on Instagram and check out her blog as well.